You are in 2019 archives. Click here to see this year edition.
Competition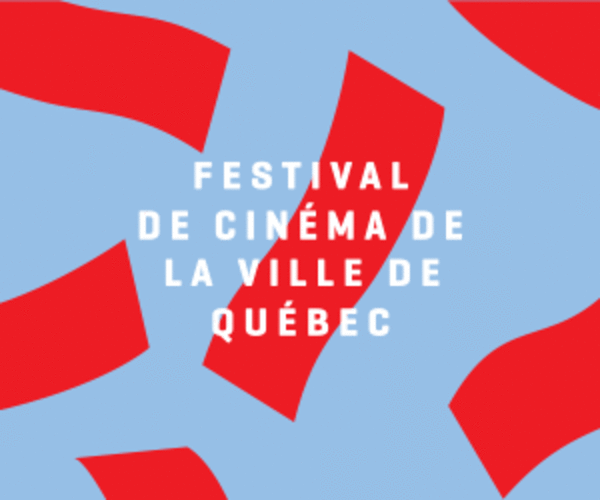 Jury of the competition - FEATURES
---
Marianne Farley
Filmmaker, scriptwriter et actress

Sophie Faucher
Actress
Antoine Pilon
Actor
Dominique Dugas
Francine Ruel
Actress & writer
Marc Lamothe
Cogeneral manager - Fantasia
Jury of the competition - SHORTS
---
Julianne Côté
Actress
André-Philippe Côté
Cartoonist & painter
Yan Giroux
Filmmaker
CINEPHILE JURY
---
Made up of enthusiastic film lovers who live in the Québec City area, this jury is responsible for awarding the Cinephile Jury Prize Feature Film to a director from Québec or elsewhere whose first feature film is in the official selection.
We would like to thank radio stations MFM 102.9 and FM 93 for helping us create a panel of cinephiles from diverse backgrounds!
COLLEGE JURY
---
The College Jury is a panel of five students from the five colleges in the Québec City area (Garneau, Ste-Foy, Limoilou, Collège Mérici and Lévis-Lauzon). In addition, a film teacher acts as a mentor and jury president. Pierre Blais accepted the role for this year's edition.
This jury awards the College Jury Prize from a selection of international feature films, both fiction and documentary, that are in the official selection.
Pierre Blais
Jury President, Professor in the Communications Department of Cégep Limoilou, host of Situation critique on CKRL 89.1 and Journalist for Le Clap magazine.
PUBLIC JURY
---
AUDIENCE AWARD
At the end of each screening, make your voice heard by voting for your favorite film !
Prizes & Grants
---
FEATURE FILM (60 MINUTES AND MORE)
2018 - Une Colonie, Geneviève Dulude-De Celles (QC)
2017 - Sambá, Laura Amelia Guzmán and Israel Cárdenas (DO)
2016 - Peter and the Farm, Tony Stone (US)
2015 - Necktie Youth, Sibs Shongwe-La Mer (AF.S)
2014 - 20,000 Days on Earth, Iain Forsyth & Jane Pollard (UK)
2013 - The Broken Circle Breakdown, Félix van Groeningen (BEL)
2012 - Elefante blanco, Pablo Trapero (ARG, ESP, FR)
2018 - Smuggling Hendrix, Marios Piperides (CHY)
2017 - Los Nadie, Juan Sebastián Mesa (COL)
2016 - À peine j'ouvre les yeux, Leyla Bouzid (TUN, BEL, FR, EAU)
2015 - La démolition familiale, Patrick Damien (QC)
2014 - Un film de chasse de filles, Julie Lambert (QC)
2013 - Don Jon, Joseph Gordon-Levitt (USA)

2018 - Pauline Julien, intime et politique - Pascale Ferland (QC)
2017 - Les rois mongols, Luc Picard (QC)
2016 - Embrasse-moi comme tu m'aimes, André Forcier (QC)
2015 - La démolition familiale, Patrick Damien (QC)
2014 - Un film de chasse de filles, Julie Lambert (QC)
2013 - The Broken Circle breakdown, Felix van Groeningen (BEL)
2012 - Et si on vivait tous ensemble?, Stéphane Robelin (FR, ALL)
2011 - The Artist, Michel Hazanavicius (FR)
2018 - Five Fingers for Marseilles, Michael Matthews (ZAF)
2017 - Swagger, Olivier Babinet (FR)
2016 - Manoir, Martin Fournier and Pier-Luc Latulippe (QC)
2015 - Necktie Youth, Sibs Shongwe-La Mer (AF.S)
SHORT FILMS (40 minutes OR LESS)
Filming equipment : 25 000,00$ in services - MTL Grandé
Postproduction : 10 000,00$ in services - STUDIO ELEMENT
Additional filming equipment :10 000,00$ in services - SPIRA
Motion design : 10 000,00$ in services - Studio Nord Est
Website : 5 000,00$ in services - iXMédia
Original musical composition : 5 000,00$ in services - Dondepiano
Graphic design : 4 000,00$ in services - Criterium Design
Translation : 4 000,00$ in services - TextShop Translation
Sound mixing : 3 000,00$ in services - PEAK MEDIA
Subtitling : 3 000,00$ in services - Université Laval, Festival REGARD et FCVQ
Sound effects : 1 700,00$ in services - JoCaronAudio
StoryBoard & Design : 1 500,00$ in services - Francis Desharnais
1h with Monique Simard
1h with Festival Programmers - Bill Bilodeau (FCVQ), Jake Howell (TIFF + SXSW), Laurence Reymond (Cannes)
Consulting Assistance for Budget and Financial Structure - Vélocité
Double Room at Méduse for 2 weeks - SPIRA
Best filming location in the world: Priceless - Ville de Québec + Bureau du Cinéma de Québec
2018 - Fauve, Jérémy Comte (QC)
2017 - Toutes les poupées ne pleurent pas, Frédérick Tremblay (QC)
​​2016 - La Voce, David Uloth (QC)
​2015 - Moulures, Guillaume Monette (QC)
2014 - Pas la grosse Sophie, Philippe Arsenault (QC)
2018 - Proch de Jakub Radej (POL)
​2017 - Scris/Nescris, Adrian Silisteanu (ROU)​
2016 - ex æquo - Zvir, Miroslav Sikavica (HRV) - Spoetnik, Noël Loozen (NL)
$1000$ by MATV
$1000 by Hydro-Québec
Filming equipment: $20 000 in services by SPIRA
Postproduction: 15000$ in services by Studio Élément
Sound mixing: $1 000 in services by Peak Media
2018 - EX AEQUO Bonfires, Martin Bureau AND Je la chante dans ma douche, habituellement, Mariane Béliveau (QC)
2017 - Ballet Jazz, Maxime Robin (QC)
2016 - La partie, Alexandre Isabelle (QC)
2015 - La bagatelle, Franie-Éléonore Bernier, Anne-Marie Bouchard et Julie Pelletier (QC)
2014 - Le frein, Gabriel-Antoine et Jonathan Roy (QC)
2013 - Le camarade, Benjamin Tessier (QC)
2018 - Fauve - Jérémy Comte (QC)
2017 - Crème de menthe, Jean-Marc E. Roy et Philippe David Gagné (QC)
2016 - La partie, Alexandre Isabelle (QC)
2015 - La divine stratégie, Éliot Laprise et Martin Forget (QC)
2014 - Jamais je ne t'oublierai, Alexandre Desjardins (QC)
2013 - Le Chevreuil, Rémi St-Michel (QC)
2012 - Première neige, Mikaël Lalancette (QC)
2011 - Mokhtar, Halima Ouardiri (QC, MAR)